Paper Parition System 4 - Landslide in Hiroshima
避難所用簡易間仕切り(PPS4) - 広島土砂災害
Hiroshima, Japan / 広島
2014
Previous Installation
Latest Installation - 2014/09/21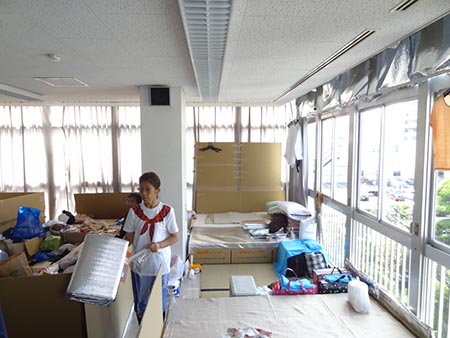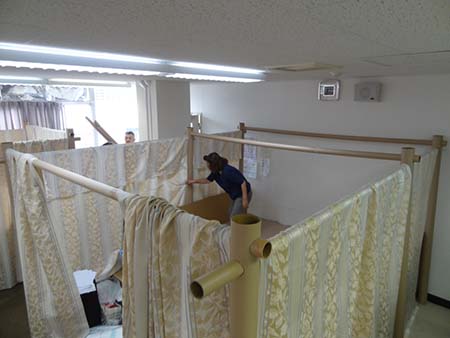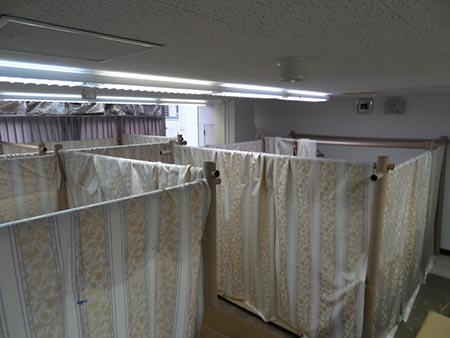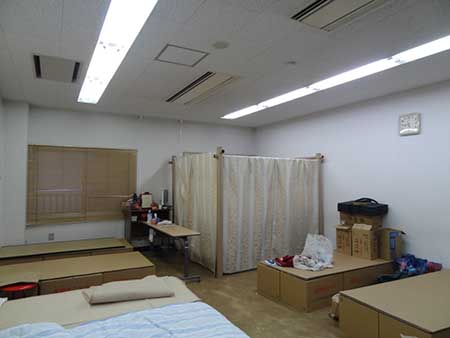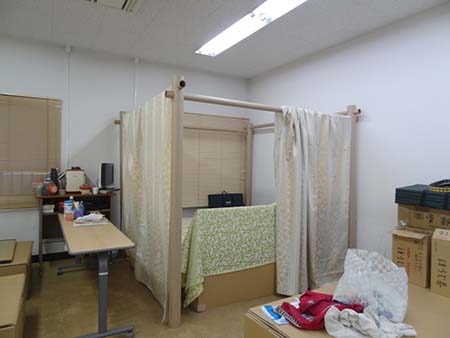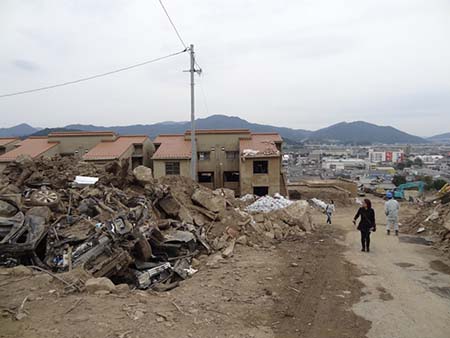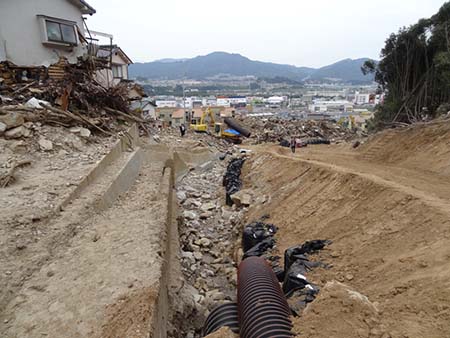 2014年8月20日に広島市で発生した豪雨による土砂災害後における避難所に、プライバシーを保つための簡易間仕切り(PPS4)の設置を開始しました。

9月21日に、安佐南区佐東公民館にてPPS4の設置を行いました。
今後、要望のあった避難所に対して、必要数の設置を継続して行います。


【寄付金募集のお願い】
ボランタリー・アーキテクツ・ネットワークではこの活動に対して広く支援を募り、被災地にひとつでも多くの間仕切りを設置したいと考えております。
みなさまのご協力のほどよろしくお願い申し上げます。

・ 振込先: 三菱東京UFJ銀行  東松原支店
・ 口座番号: (普) 0036997
・ 口座名義人: トクヒ) ボランタリーアーキテクツネツトワーク

お振込頂けた際には、お手数ですが下記メールアドレスまでご一報頂けますようお願い申し上げます。
van@shigerubanarchitects.com

【協力】
帝人フロンティア株式会社
日本化工機材株式会社


20th August 2014, heavy rainfall struck Hiroshima City, Japan and caused huge landslides forcing over 1600 residents to evacuate into facilities.
On 21st September, we visited Sato Community Center in Asaminami Ward, and installed our Paper Partition System units.
Soon after requests are gathered, we will distribute and install in facilities in need.

Voluntary Architects' Network calls for your support in our relief endeavor. Donations made to the following account are very much appreciated.

・ Bank : THE BANK OF TOKYO-MITSUBISHI UFJ, LTD.
・ Branch: HIGASHI-MATSUBARA Branch
・ Account Name : Voluntary Architects Network
・ Account No : 319-0036997
・ Swift Code : BOTKJPJT (or BOTKJPJTXXX if asked for 11-digit code)
・ Bank Address : 5-28-18 Matsubara, Setagaya-ku, Tokyo, Japan 156-0043
Please email us to the following address to let us know your donation.
van@shigerubanarchitects.com
This project was made possible by the support of Teijin Frontier Co., Ltd. and Nippon Kako Kizai Co., Ltd.
© 2014 Shigeru Ban Architects All Rights Reserved